Sahasri Industrial Ltd., has been registered with Bht 1,000,000 invest fund in 1974 as the subsidiary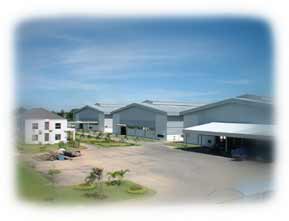 company of the long recognized candle maker Lim Kiang Nguan Partnership wholly owned and set up by Mr. Prasert Anantakritayathorn in 1964 (60 years ago) at Chakrawad Rd., in down town Bangkok. Through the reorganized business structure, nowsaday, Lim Kiang Nguan maintains as the candle retail shop for Sahasri Industrial Ltd. Whose President is Mr. Prasert Anantakritayathorn.

IN 1975 Sahasri Industrial Ltd. was firstly located at Petchkasem Rd, Omnoi, Samuthsakorn. With 10 workers produced 180 tons of annual candles capacity, since then the productivity rapidly continue to increase to 4,000 tons.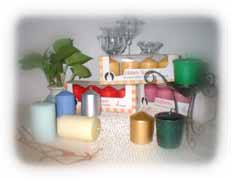 Under such circumstance, the factory expansion is inevitable. In 1999 Sahasri Industrial Ltd. Has increased his invest fund to be Bht 80,000,000 and moved the factory to the enormous site at U-thong, Suphanburi Province. At this well master planned environment, the new Plant can achieve the annual production capacity up to 8,000 tons with 400 workers in order to comply with both local and export demand. Also to fulfill candle export effectively, in 1998 Sahasri Intertrade Ltd. Was registered for handling export exclusively from Sahasri Industrial Ltd.

Above all, to be number one in all variety of good Quality machine made candles for non-scented and scented Pillar, tapers, votives, T-Light, wax filled in different containers of various sizes, colours and some decorative candles for household utility and hotel consumers as well as the candles for religious rituals mainly supplied under Lucky Candle Brand or other well recognized brands including the make to order candles for US. And EU. Importers are the pride of Sahasri Industrial Ltd.